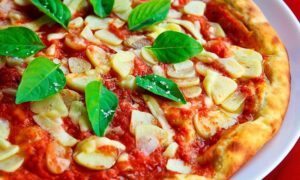 According to Department of Agriculture:
13% of the U.S. population eat pizza on any given day, with about one in six Americans eat it for breakfast, lunch, or dinner every day.
And survey conducted by National Today shows pizza is the second most popular fast food (behind hamburgers) in America.

While order pizza delivery is easy, preparing pizza at home can be a daunting challenge and it can be tricky to achieve a crispy base.
If you love pizza and enjoy making delicious pizza in the comfort of your kitchen —
then you should definitely check out these 11 top rated kitchen gadgets and cool products on Amazon that are highly recommended by other pizza lovers!

Read more →