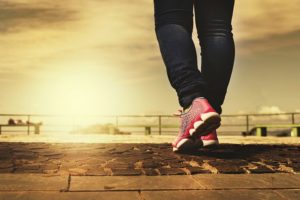 Have you ever stumbled upon the interesting concept of Get Paid To Lose Weight?
HealthyWage executes weight loss challenge that offers people the opportunity to earn cash for losing weight when the goal is met.
But you may feel sceptical if such program with money reward is too good to believe –
Is HealthyWage legit or a scam? Does it really work?


Here is the comprehensive evidence-based review.


Cash Incentive To Lose Weight? Research Findings Revealed
Behavioral economic-based interventions have emerged as powerful tools in helping individuals to lose weight and live healthier lifestyles, says Harvard Business School.
For instance, research published in Journal of the American Medical Association showed people who had cash incentives to lose weight were 5 times more likely to meet their weightloss goals compared to those without financial motivation.



The NBC Today Show in video above revealed another study conducted by Mayo Clinic, which found that people who were given cash rewards were more likely to stick with the weight loss program and lost more weight than participants who received no incentives:
62% of people with cash rewards met the goal with mean weight loss of 9.08 pounds
26% of people without cash rewards met goal with mean weight loss of 2.34 pounds

Basing on the research evidences that indicate financial incentives can help to promote weight loss and fight obesity, the innovative HealthyWage was founded in year 2009 and attracted tons of media attentions — including Fox News:





HealthyWage Personal Weight Loss Challenge Overview
Individuals alongside key stakeholders in companies and governments are showing increasing interest in the use of financial incentives for health-related behavioural change.
Among the creative initiatives that allow people to join healthy living reward programs or use their own money as an incentive to achieve health goals —
HealthyWage is an online platform that motivates people to lose weight by letting them place a bet on their personal weight loss goal, in which you set your goal both in terms of amount to lose and time duration to lose it.


Good Morning America of ABC NEWS gives an overview of Healthywage in video below.



Here's How HealthyWage Personal Challenge Works:
1. Visit HealthyWage Website in which you can also download its app to iOS or Android device.
2. Play around with the HealthyWage prize calculator with info like how many pounds you want to lose, how long you'll take to reach your personal weight goal, and how much you want to bet. The prize calculator will show how much you could earn based on your weight loss target plan.
3. Sign up and put monthly bet amount for the duration of your personal weight loss challenge. For example: Lose 30 pounds in 9 months with a monthly bet of $30.
4. Start losing your weight.
5. Meet your personal weightloss goal and win your money payout.


Can You Participate If You Are Located Outside of the U.S?
HealthyWage is available to residents of the United States, United Kingdom, Canada, Mexico & throughout Latin America, Australia, and most of Europe and Asia.
But you may be wondering:


Is HealthyWage With Cash Rewards Too Good To Be True?
As indicated on the company website:
HealthyWage is financially supported by insurers, health systems and hospitals, food companies, and the government. Government and corporate leaders know that incentives work and are a cost effective solution (paying incentives costs less than paying for health care for an obese population).

The following CNN interview covers more details about the HealthyWage weight loss challenges, the funding and business model of HealthyWage etc that can help to allay skepticism.





Success Stories of Healthy Wage Personal Weight Loss Challenge: What Did The Participants Say?
Christina Castro, weighed 296 Pounds, wanted a change after an anniversary trip with husband.
The secret that finally pushed her to meet her goal? Through HealthyWage.
She found her motivation, put up $50 month bet that she could lose 80 pounds in 6 months.
Christina crushed her goal, lost 84 pounds after 6 months and won $1,191!
Check out her inspiring journey and success story:




"I bet $60 a month for 10 months", recalls Cammie W. "I bet $600 that I would lose 40 pounds."
"At the time I remember thinking that if I came even close to winning, I would be happy because I would have been willing to pay $600 to lose that weight".
She eventually lost — not the $600 but 21.57% of her weight — and won $1,496.40.
Cammie shared her weight loss journey, before after results comparison, and screen snapshot of her HealthyWage cash reward in video below.




And for Alicia, she had a lot of issues with her hip, and she was contemplating surgery.
Her doctor suggested to shed some pounds and see if it helped.
At that time, there was also a house project that she needed additional cash.
Alicia found HealthyWage and bet $100 for 8 months that she would lose 50 pounds.
Watch the video below and see how she made $2,421 doing her personal weight loss challenge.



Ready to get started?
Check out HealthyWage Personal Weight Loss Prize Calculator and to boost your motivation!



Weight Loss Challenge with Family / Friends / Coworkers
Research show friends and family can help you to lose weight.
For instance, University of Illinois studied 23 women and found that getting social support and being accountable to another person helped to motivate participants in weight loss journey, which can make a big difference for your long-term success in losing weight.
Studies by National Library of Medicine and American Psychological Association also revealed:
One study on 633 adults show friend and coworker support for healthy eating and family support for physical activity can help to improve weight management.
A group approach helps to achieve weightloss goal because it's easier to stay with a weight loss plan when you can exchange tips and have an exercise buddy.
So in addition to lose weight on your own, you can consider joining a weight loss challenge together with family members or friends and further increase your success rate.



Team Challenge – HealthyWage Weight Loss Contest
Healthy Wage also has team-based weight loss contest that connects a community of like minded people to make the process of losing weight more effective and fun, especially when the component of incentive (i.e. money reward) is included.
This can save the hassle of people who needs ideas on how to start a weight loss challenge with friends and family, or struggle to outline the rules of team-based weight loss contest.
Get inspiration from the video below, in which Greg Topple shared the success story of his HealthyWage weight loss challenge with friends, and all of them lost over 10% of their weight!




To Join The HealthyWage Team Challenge:
1. Visit HealthyWage.com Website here
2. Sign up for the $10,000 Team Challenge weight loss contest that teams of 5 compete to win cash prizes. The winning team is the one that loses the greatest percentage of weight during the three-months competition period.
3. Check out the latest contest entrance fee and details under the HealthyWage Team Challenge FAQs and Rules section.

Like the idea? Share this post!

In video below, 'The Doctors' interviewed Sarah who formed a team with her husband and others to join the HealthyWage weight loss competition. Watch and check out their journey.





Healthywage Review and Verdict: Go For It!
This 'Get Paid To Lose Weight Challenge' program is REAL and legit.
Founded in 2009, HealthyWage designs and executes weight loss challenges and contents under sponsorship from corporate / government clients.
This is a popular weight loss challenge program with well established platform that you can easily join to make a Personal Challenge, and/or join the Team Challenge together with your friends and family to win cash money!


Ready for your weight loss challenge?
Get Paid to Lose Weight! Don't Pay to Lose Weight!
Visit HealthyWage Website here to boost your motivation and chances of success!