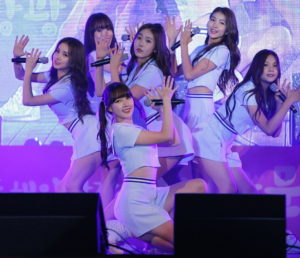 It's no secret that keeping body shape is practically part of a star's job, with Kpop stars are no exception.
To achieve a celebrity-inspired body and maintain the shape is no easy task, especially if we want to do it in a healthy way.
The truth is:
Some celebrity diets are bizarre and too ridiculous that we won't be trying any time soon.
But there are "normal" people who really got inspired and tried the Kpop idols diet plan for weight loss!


Here are 7 netizens who shared their Kpop diet journey and before after results in videos below.


#1: Blackpink – Diet Tips from Jennie, Rose, JiSoo and Lisa


Jennie, Rose, JiSoo and Lisa have shared the Blackpink diet and tips on how they achieve and maintain their body type.
The surprising part?
Blackpink's weight management secrets and diet plan are among the "healthiest" in this list, and there is good chance that you can do these too!
For fast results, you can check out >> this time limited trial offer for natural weight loss



1. Blackpink are actually not on tight diet (like most Kpop idols do), as the Blackpink members just control the right amount of food and calories they eat.
2. Blackpink usually eat regularly with 3 meals a day, and steadily throughout the day.
3. Blackpink control the eating portions, rather than a big amount of food at once.
4. They exercise a lot. Besides dancing, JiSoo and Jennie enjoy Aerial Yoga as part of workout routine that help them maintain body shape.

A netizen tried Blackpink Jennie's Kpop diet, here's her before and after results:



There are more healthy weight loss tips on the way, continue watching!
But the next four stories are examples of unhealthy Kpop diet that you should seriously rethink before trying:


#2: BTS Jimin – OMG, Please Don't Do This.


The extreme dieting of South Korean boy band BTS' Jimin has made him pass out in dance rehearsals.
How extreme is Jimin's diet plan? Watch these videos.
Netizen Lucy Lou did the BTS Jimin diet and lost 10 lbs, but…





#3: Red Velvet Wendy's Extreme Weight Loss Diet Plan



Netizen Ellbat tried Red Velvet Wendy's Wheesung's 13-day-long deadly diet, i.e.:
Eat half of cup of rice in the morning
Eat half of apple (for lunch OR dinner)
Do not eat during dinner
Jump rope for 3000 times
Run in circle for 40 rounds
The video below shows her journey and outcome.


Editor's Note
:
It's important to mention that
we are NOT encouraging the extreme diet control approach adopted by Red Velvet's Wendy
(and several other celebrities in this list such as Jimin and IU) with shocking dieting method of eating very little.
Just like Ellbat indicated, she does not recommend this diet AT ALL, as she did this diet for 3 days and it left her tired, moody and ill.

Instead, what we can learn from the weight loss diet plan stories here is the commendable determination and dedication demonstrated by these Kpop idols —
which can serve as motivational boost and extra inspiration for normal people like us to stay motivated throughout the weight loss journey.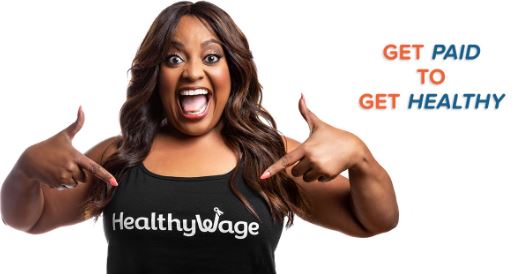 #4: Twice / Momo – Definitely NOT Recommended
Among the members of TWICE, Jihyo and Momo have gone through body transformation over the years.
And there was a tough journey that Momo had to go through to be part of TWICE.



In an interview, Momo disclosed that she went through extreme lengths to lose 15 pounds before her debut.
When Momo was a trainee, she starved herself by not eating anything for the whole week before the audition, and did gym workout every day.
She only ate a cube of ice for the whole week.
This is a very dangerous way of losing weight and definitely not recommended.
Indeed, strictly speaking, this is not even a "diet plan".
But still, there was netizen who tried the TWICE' Momo diet for 5 days and… watch this:



#5: IU – The "Korea's Little Sister"
IU has a long and challenging journey in weight management since making her Kpop debut:




It's revealed that IU lost 5kg in a week with her intensive 1-week weight loss program below:
1 apple for breakfast
2 sweet potatoes for lunch
a protein shake for dinner
Youtuber Hurricane Lala tried the IU's Kpop diet above, and the video below shows her journey.
Do you think this Kpop diet plan offers sufficient nutrition to our body in the long run?




Make sure you don't blindly follow all the Kpop idols weight loss plan because some of them can be really unhealthy or even dangerous, that you won't get the nutrition your body needs.

Recommended Read: 5 Amazing Success Stories Revealed – Lost 100 Pounds in 6 Months!


Want to see more examples that Kpop idols control weight in healthier manner?
Here we go, let's continue with…


#6: SNSD – Girls' Generation Kpop Idol Diet Plan
Several members of SNSD (also known as Girls' Generation) have their body transformed over the years, especially Tiffany.
Some of them had ever taken extreme diet approach, however there are healthier recommendations that we want to share here.
Firstly, watch the interesting video below in which SNSD shared some of their eating habits:




Among the Girls Generation members, Seohyun is known to have strict yet healthy diet. This video shows some of the SNSD Seohyun's healthy lifestyle and what she eats. For example: Healthy ginger / jujube snacks that help to improve blood circulation.




A netizen tried SNSD's Kpop diet / exercise plan for 4 days and this is what happened, she was really surprised by the results. The SNSD diet plan mentioned in the video is from The Korean Diet.





#7: Bae Suzy's Secret Diet Plan


It was reported that Suzy has one of the more natural diet among Kpop idols, because she still has 3 meals daily in her diet plan below:
Breakfast: A sweet potato, chicken breasts, and a cup of low fat milk.
Lunch: Salads and brown rice.
Dinner: Two sweet potato.
Do not eat after 6PM.
Netizen Ashlelayy tried this Suzy Kpop idol diet plan, and shared her journey and before after results in video below:





Want To Try Kpop Diet For Weightloss? Here Are Some Ideas
Kpop idol diet plans like the Wendy diet and IU diet are unlikely to be sustainable for long run, and are risky to your body.
If you really like Kpop diets for weight loss, here are some ideas inspired by the relatively healthier weight management tips shared by Blackpink, Girls Generation, and Hyuna:
1. Eat regularly with 3 meals a day, control the eating portions and calories you eat.

2. Eat small portion of meals often throughout the day, instead of big amount of food at once.

3. Some of the more common food included in the diet plan of these Kpop celebrities are: Sweet potato, chicken breasts, boiled eggs, low fat milk, salad, and vegetables.

4. Lots of exercise, and takes staircase instead of elevator whenever possible.
Consider combine the above with these Mediterranean diet tips for HEALTHY Weight Loss.


Let's wrap up this post with the video below from popular youtuber Chloe Ting, who shares her experience after trying one of the kpop diet for a week. She made honest comments and recommendations that are spot on.



Need more weight loss motivation ideas?
Check out these inspiring weight loss success stories and you'll start to shed pounds now!