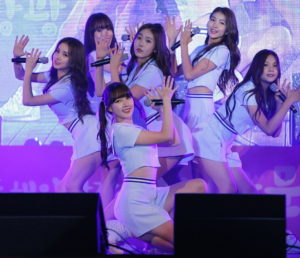 Want to lose weight and get your dream body shape, but need motivation to make a change for yourself?
This is perfectly normal.
For those who have started their weight loss journey, most people will have days where motivation is sky high and other days where motivation is rock bottom.
Whether you just kick start yourself or you have been in a rut for several months or many years –
A key factor of weight loss success is based on your ability to stay motivated throughout.


Even for K-pop idols with amazing beach body, they were not born with perfect body figures.
It took a lot of blood and sweat, determination and dedication.
The journeys of these 9 female and male Kpop celebrities can help inspire you to get that extra motivation to achieve your own weight loss goal !



#1: AOA's Seolhyun – The Journey From 60kg To 48kg
Channel Korea reported that Seolhyun weighed around 60 kg (132 lbs) before debuting as an member of South Korean girl group AOA. She looked chubby and still had baby fat on her belly.
She then trained hard to lose her weight, alongside tight diet to eventually weights around 48 kg (106 lbs) after years of consistent strict diet control.
So what does she eat every day while on diet, in order to lose weight fast and maintains it?
For fast results, you can check out >> this time limited trial offer for natural weight loss




It was revealed that Seolhyun was only allowed to eat chicken breasts, sweet potato, and boiled eggs. And when she gained much weight, she can only drank liquid and didn't eat food at all — to the extreme that sometimes she cried due to hunger.
Definitely not easy and needs lots of motivation and determination to follow this kind of diet plan!


Seolhyun also shared her exercise routine of doing squats frequently to lose weight, remove belly fat and shape her abs.
Are you going to integrate her tips below into your daily routines?





#2. MAMAMOO's Moonbyul and her Sweet Potato Diet Plan
It was reported that Moonbyul of South Korean girl group MAMAMOO once failed the audition due to her weight, but she managed to pass her audition after losing weight with a new image:




According to an interview published by kPopMusic, Moonbyul said she lost 10 kilograms by dancing plus staying at home and put herself on strict diet with sweet potato in all the 3 meals:
Breakfast: 2 sweet potatoes + one cup of milk
Lunch: 1 sweet potatoes + diet cereal + egg
Dinner: 2 sweet potatoes
What do you think about her diet plan?


#3. Extreme Effort from EXID Hani After "Fattest Moment"
Hani of South Korean girl group EXID once ended up gaining over 9kg (20lbs) before her popular "Up & Down" video.
Why? Hani revealed her journey and the Fattest she's ever been in video below:




She worried about her "fatty look" and started diet control to lose weight for comeback.
According to the EXID member's secret diet plan revealed to Channel Korea, Hani eats one meal daily without salt, though she pampers herself once per week by eating whatever she wants.

Editor's Note
:
It's important to mention that
we are NOT encouraging the extreme diet control approach adopted by EXID / Hani
(and several other celebrities in this list), just as the 5 EXID stars had
worried their own fans
with the shocking dieting method of eating very little.
Instead, what we can learn from the weight loss success stories here is the commendable
determination and dedication
demonstrated by these Kpop idols —
which can serve as
motivational boost
for beginners who want to start shedding pounds, and people who look for
extra inspiration
to stay motivated throughout the weight loss journey — until the desired results are achieved.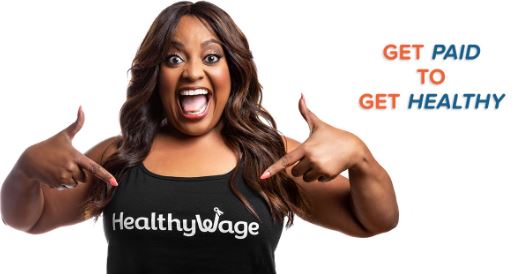 #4: Red Velvet Wendy's Extreme Weight Loss Story
South Korean singer Wendy loves to eat Tteokbokki (a spicy Korean snack food).
It is commonly observed that her weight fluctuates very easily, in which she described her weight is "like a rubber band" that she lost weight and gained weight back and forth.
Nonetheless, Wendy has lost significant weight over the years, and here is the story:




Diet vloger fifiliani tried Red Velvet Wendy's Wheesung's 13-day-long deadly diet, i.e.:
Eat half of cup of rice in the morning
Eat half of apple for lunch
Do not eat during dinner
Jump rope for 3000 times
Run in circle for 40 rounds
The video below shows her journey and outcome.
Extreme, agree?



#5: Hyuna's Weight Loss Secret – You Can Do These Too!
Hyuna, the former 4Minute member, used to weigh 40 pounds more.



We found that the weight management secrets of Hyuna and Kang Sora are the "healthiest" among all the celebrities in this list, and there is good chance that you can do these too:
Hyuna stays away from flour-based starch foods.
She eats small meals often throughout the day, instead of a few big meals.
Takes staircase instead of elevator whenever possible.
And below is one of the Hyuna's workout routine to keep her body shape.





#6 Kpop Idol IU – The "Korea's Little Sister"
Popular South Korean singer-songwriter and actress IU has a long and challenging journey in weight management since her Kpop debut:




It's reported that IU lost 5kg in a week with her intensive 1-week weight loss program:
1 apple for breakfast
2 sweet potatoes for lunch
a protein shake for dinner
The video below shows the journey of Youtuber Moon who tried the IU's Kpop idol diet above.
Do you think this Kpop diet plan offers sufficient nutrition to our body in the long run?


#7: Kang Sora lost 53 Pounds!
Kang Sora is South Korean actress, not Kpop idol.
Her weight loss success story is specially mentioned here not only because her diet and habits help to shed off 53 Pounds —
but she did it in a relatively much healthier way compared to other celebrities in this list:
Kang Sora does not skip a meal.
We reckon this is a healthier way to lose weight – which is more appealing to most of us, so we've included her story as a special case here to balance out.
Check out her diet plan and other weight control tips in video below to learn more.





#8: BTS Jimin
Jimin, a member of the South Korean boy band BTS, is a famous singer, dancer, and songwriter.
His extreme dieting has made him pass out in dance rehearsals.



Jimin came to think that he wanted to become handsome, and then he revealed this diet plan — Dangerous habit?
Recommended: >> Weight loss motivation Success Stories of Normal People like you & me <<
#9: Big Bang TOP: Lost 20 Kg in 40 Days?!
Before debut, Group Big Bang member TOP has lost around 20kg in just 40 days.
A teacher who used to teach TOP during his high school 3rd year said, "In that 40 days, TOP came to school and for his pants, he can fit in 2 more people."
Watch below to see how he did it.





Like this Post? Then Share it to Motivate others!