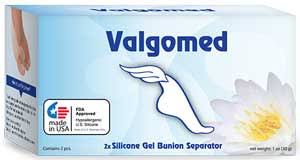 You know it is true:
Bunions that cause pain can affect quality of life.
Sometimes it does not hurt unless you do a lot of walking or running, but even this pain can be bothersome.


For people who are trying to find a natural way to correct bunion on foot, one non-surgical option is Valgomed silicone gel bunion separator that is available over the counter.
But does it really work?
Read more →