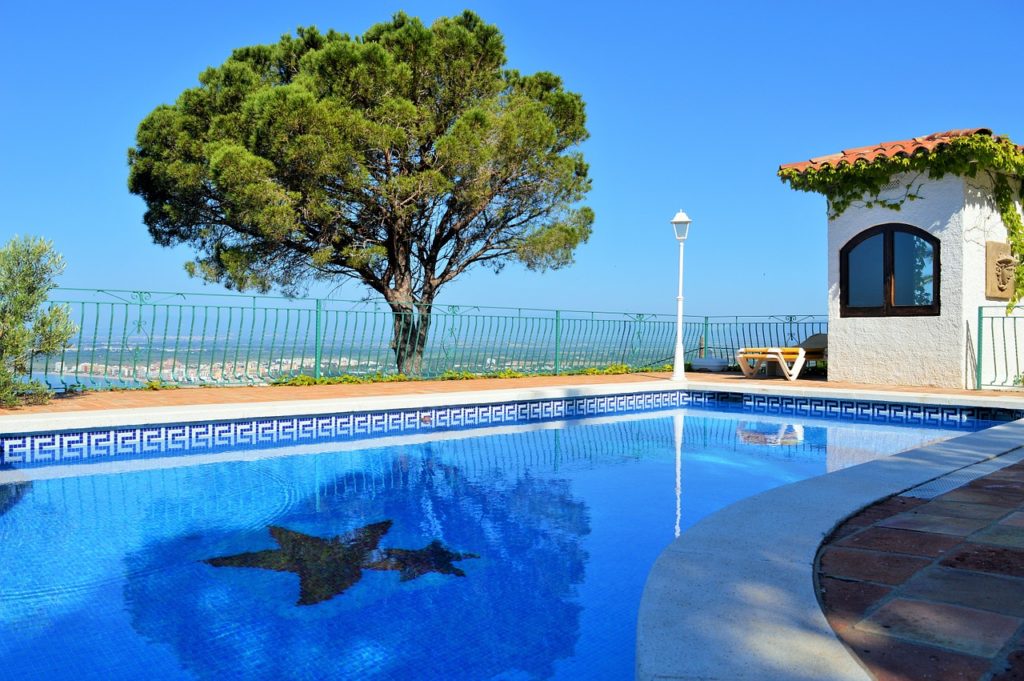 Go on, be honest:
When is the last time you cleaned your swimming pool?
We mean REALLY cleaned it.
Yeap, most of us love swimming and relaxing in the pool –
but manually clean the pool with a brush or vacuum cleaner is truly exhausting and time consuming.


That's why most pool owners prefer to get a robotic pool cleaner that is capable to complete the cleaning job automatically, while remove all the junk that your pool filters miss.
Cleaning your swimming pool regularly and ensure the pool water is hygienic can help to prevent harmful algae and proliferation of bacteria, avoid costly repair, increase the lifetime of pool, etc.


If you are in the market for a new pool cleaner, here are the top 3 choices you should consider:



#1: Best Value – Dolphin Nautilus CC Plus
This is a top load robotic pool cleaner from Maytronics.
When you put it on your pool, it'll automatically determine the exact size and dimensions of your swimming pool, and clean it using the most efficient route for maximum efficiency.
With a superior scanning technology and navigation system known as Active Scrubbing brush, it will do a thorough clean up of the walls and corners by clearing both small and big debris.
The intelligent cleaner has wall climbing and scrubbing ability which ensures it removes all bacteria and algae from the walls, whereby it can clean floor walls up to the waterline of the pool.

>> Check out 750+ User Reviews here to find out why they Love this Best Selling Pool Cleaner



Weighed 19 pounds, the cleaner comes in handy with the following items packed in the box:
Dolphin Nautilus CC plus Head unit with 60' Floating cable, featuring a patent swivel cable that prevents cords from tangling.
Power supply with a weekly timer.
Two sets of Filter cartridges.
This robotic pool cleaner features a brush which has the ability to spin twice faster in removing stuck dirt, while its body is designed for easy handling and comfortable to use.
It is estimated that the Dolphin Nautilus CC Plus cleaner will do a spotless task in the pool within two to three hours, as demonstrated in the videos below shared by its happy users.
Watch this magnificent robotic pool cleaner in action here:



Pros:
It siphons both debris and dirt from the pool efficiently.
It is easy to set up and use the cleaner. It can clean irregular surface efficiently.
It can be able to clean wide pools of up to 50 feet.
It does not produce a lot of noise when operating.
The value for your money and services rendered is well suited.
Cons:
It has some restrictions to climb the steps.
It may experience some problems with large debris (eg. leaf).
#2: Best Energy Efficient – Dolphin Premier Robotic Cleaner
If you want a powerful robotic machine to clean the pool with
least energy
, then consider Dolphin premier which is one of the most energy-efficient robotic pool cleaner available.
The Dolphin premium with HyperGrip rubber tracks consist of a 24h-volt dc motor that makes sure you have the best experience in cleaning without any worry about the energy consumption.
Additionally, the MultiMedia feature in this robotic pool cleaner offers 4 specific types of media that work best for specific jobs:
Standard cartridges
Micro-filter cartridges that cleans fine debris and algae
Disposable debris bags, and
Oversized debris bag (eg. to clear a bushel of leaves)
>> Check out Full Product Details of Dolphin Premier Robotic pool cleaner



Packed with two rotating brushes for an aggressive cleaning mostly scrubbing –
Dolphin Premier that is capable of bi-directional vacuuming comes with high performing HyperGrip rubber tracks that helps it climb the wall all the way to the top ensuring cleaning is done properly.
Fitted with a timer to to suit your schedule, this in-ground robotic pool cleaner is capable of smart navigation with its high end technology from the SmartNav Microprocessor.
It can scan the pool and calculate the easiest and the fastest way to cover cleaning of your pool, while its exclusive cable swivel helps to prevent tangling.



Pros:
One of the most energy-efficient robotic pool cleaner available.
Comes with 4 different media types that work best for specific jobs.
HyperGrip Tracking system offers high performance in pool walls climbing and cleaning.
Smart control weekly timer that works automatically at the user-desired cleaning interval.
The machine is durable and easy to use.
It has the highest filtration rate of approximately 75 gallons per minute. This means that it can cover a pool of 50ft in less than three hours.
Cons:
A high-end premier machine that is more expensive vs other robotic cleaners.
This 22 pounds unit is slightly heavier than other robotic cleaners. It is recommended to get the optional Dolphin Premier Caddy.
The video below shows a comprehensive review and demo of this Dolphin Premier machine:


#3: Best Budget Option – Hayward Poolvergnuegen Automatic Suction Pool Vacuum Cleaner
If you are looking for an automatic pool cleaner under $500 —
then the best option is Hayward Poolvergnuegen 896584000-020 pool cleaner which is available in two different types: 2-wheel vs 4-wheel models.
The 2-wheel model with 33′ hose length is suited for pools up to 16′ X 32, vs
The 4-wheel model with 40′ hose length is for cleaning of deep ends and larger pools up to 20′ X 40′.
>> Check out the Latest Price of Hayward PoolCleaner 2X and The PoolCleaner 4X


The Hayward 4-wheel cleaner has self adjusting turbine vanes that ensure there is maximum power flows. They have ability to maneuver facilitates passage of huge debris resulting to thorough cleaning of your pool.
The cleaner also has patent tire threads that enhance its climbing ability and also avoid obstacles that may come its way. These make it a capable cleaner for all types of pools shapes and surfaces.
Whether the pool is oval, circular or even triangular – the machine has the ability to pass over uneven surfaces and give the desired results after cleaning.



Other Features:
Internal multiple pre-set steering sequence that maximizes all the pool cleaning.
Adjustable roller skirt that optimizes suction on uneven and rough surfaces.
Patent tire treads that ensure it is able to climb and also avoid any obstacles.
Patent self-changing turbine vanes that ensure there is maximum power at all flows as well as ensuring passage of huge debris.
Pros:
This automatic suction pool cleaner is relatively cheaper compared with robotic pool cleaners.
It is suited to clean pools with uneven surfaces.
It can be able to pick up dead bugs, plastics and leaves effortlessly.
The wheels are fitted with indicators that notify you in case they are worn out.
Cons:
Not possible to set it to start and stop at intervals.
Requires another set of tire for fiberglass and vinyl.
This auto suction pool cleaner takes much longer to clean compared to other robotic cleaners, approximately 6 hours.