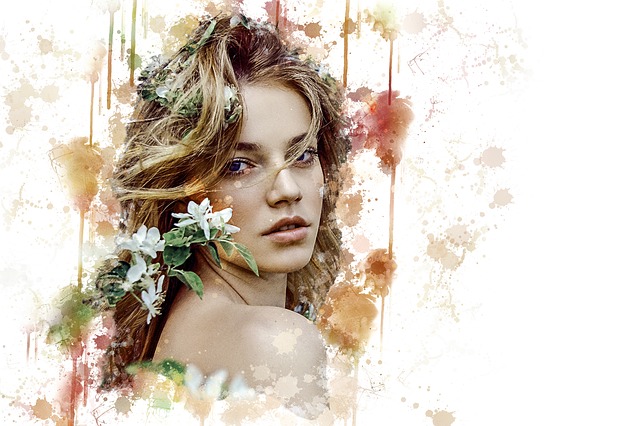 It's OK to admit it:
We may fall into the decorated marketing trap of an odd lot of products and trust them to heal our skin, but often times, return disappointed.
The reason why we can't choose good skin products for ourselves is the overwhelming variety; and second being our thin knowledge about what stuff will suit us the best.

While SkinMedica HA5 rejuvenating hydrator is known for its effective and fast-acting skin care benefits, is it the best product that might work great for you?
In below, we've compared 3 skin care products from SkinMedica vs Skinceuticals and Obagi.
The focus is to keep the guesswork out, help you choose the right product for yourself, and accomplish those flawless skin goals.

>> Check out SkinMedica HA5 product details



#1: SkinMedica HA5 Rejuvenating Hydrator
SkinMedica HA5 Rejuvenating Hydrator brings an actionable blend of five hydrators to enhance your skin's softness, tone and overall appearance. It acts immediately to repair what plagues your skin – a diminishing level of hyaluronic acid – and replenishes it gradually.
Coming in the form of a serum, SkinMedica HA5 helps skin reaching an ideal moisture balance and prevent it from withering away. As a result, you notice a supple skin devoid of any rough texture, lines or wrinkles.
It works for eight hours constantly to heal the moistureless areas of the skin, and supplies the essential hydration.


This paraben-free HA5 rejuvenating hydrator is suitable for all skin types. It's a dermatologist-approved formula that has no fragrance. The SkinMedica HA5 ingredients include:
Hyaluronic Acid: Works by returning the lost moisture to your skin and keeping it adequately hydrated; well-nourished.
Peptide Complex: Treats fine lines and wrinkles, making your skin look speckled.
Vitamin E: Fights signs of skin ageing.
Starting your skin care regime with this potent serum is an excellent choice, as you can check out the SkinMedica HA5 sample user reviews here on their actual experience with this product.





Make it a habit to use SkinMedica HA5 twice daily – morning and before bedtime. It's meant for external use only. Apply on your face, neck and decollete (before moisturizer or sunscreen) where you see fine lines and wrinkles robbing you off your charm.
SkinMedica HA5 rejuvenating hydrator is a top-grade topical solution, which doesn't work superficially on the outside, but mends your skin by penetrating layers and delivering permanent results. It enhances skin's inherent capacity to replenish its own HA, another brownie point here.
Consequently, your skin turns healthier and the glow turns eternal — just as the SkinMedica HA5 before and after photos as you can see from these actual use reviews and results.


Watch the video below to learn more on this rejuvenating hydrator, Skinmedica HA5 lip plump system, how to use, and other useful details.




So how is Skinmedica compared to Obagi and SkinCeuticals in rejuvenating your skin?
Before we go into the reviews of 3 these products with a comparison table that we've put together, let's have a look at these two other skin care products in case you are not aware about them.



#2: SkinCeuticals Age-Defying Laser Plus Antioxidant System

This SkinCeuticals laser system is an A-level antioxidant formula with amazing skin healing and beautifying benefits.
Having FDA-approved Tria in its blend, it works by increasing collagen synthesis and elastin production in the skin, which in turn, banishes the early signs of ageing and speckled, rough skin.
It further rejuvenates your skin by enriching it with Vitamin C and E, which makes skin supple, tight and gorgeously radiant.
The SkinCeuticals Age-Defying Laser + Antioxidant System includes:
SkinCeuticals CE Ferulic – provides immunity against environmental threats and helps in eliminating fine line & wrinkles.
SkinCeuticals Resveratrol B E – Boosts skin elasticity and comforts it post laser treatment.
Tria Age-Defying Laser: Stimulates skin healing and promotes new collagen development.
Tria Charging Cradle, and Tria Power Supply & Cord.


SkinCeuticals Age-Defying Laser Plus Antioxidant System' directions for use:
Cleanse your skin
Use Tria Age-Defying Laser
Once down, calm your skin using SkinCeuticals CE Ferulic
To promote healing and have a soothing effect, apply Resveratrol BE.
To begin with, perform these directions in the similar order as mentioned at night time for 5 days in a week. As a precaution, don't use laser treatment on burned, wounded, or infected skin, as it can cause intense irritation, inflammation and discomfort. Consult a dermatologist if you're allergic to anything, or have had a complicated medical history. >> Learn More



#3: Obagi Gentle Rejuvenation System

Obagi Gentle Rejuvenation System is a complete cache of products, aiming to repair your skin from cellular levels and make it healthier. Though it attacks skin dilapidation from all angles, it primarily focuses on reversing premature ageing and giving it the teenage-like charm.
Obagi has earned a name for itself for being a go-to product to those who've sensitive skin and can handle the nightmarish aggressive treatments.
Powered using Kinetin-Zeatin complex, Obagi Rejuvenation System is medically approved treatment for boosting the cell growth and promoting the development of new, baby-like skin.


Obagi Gentle Rejuvenation System includes four products. What does each of these do?
Soothing Cleanser: Contains Glycerin, aloe apricot kernel oil, oat amino acids, and panthenol as key ingredients for cleansing of the skin to make it feel gloriously soft and supple.
Skin Calming Cream: Contains Kinetin & Zeatin for improving the signs of premature skin ageing while moisturizing it deeply.
Sunscreen Broad Spectrum SPF 30 with Vitamin C: For protecting your skin against the very harmful ultraviolet radiations, and staving off the potential threats. Additionally, the Vitamin C content helps in controlling the visible ageing symptoms.
Advanced Night Repair: Contains Kinetin & Zeatin, Ceramides and Antioxidants for skin repair while sleeping. It hydrates your skin deeply during the course of the night and eliminates ageing signs.
>> Learn More about this Obagi Skincare System




Here's the right method of applying products in Obagi Gentle Rejuvenation System:
We've separated the DAILY morning and evening skin rituals in an easy, comprehensible step-by-step method. Hope, this gives you enough clarity on how to go about your skin routine.
Morning Rituals:
Apply Soothing Cleanser on dampened face by using your fingertips.
Rinse it off once applied thoroughly.
Now, take a dab of Skin Calming Cream and apply a layer on the face.
Lastly, apply sunscreen on entire face ~15 minutes before moving out of your home/office.
Evening Rituals:
Apply Soothing Cleanser on dampened face by using fingertips, then rinse it off.
Next, apply Skin Calming cream by gently massaging your face.
Before going to bed, apply Advanced Night Repair cream on your face and neck.
SkinMedica vs Skinceuticals and Obagi for Skin Rejuvenation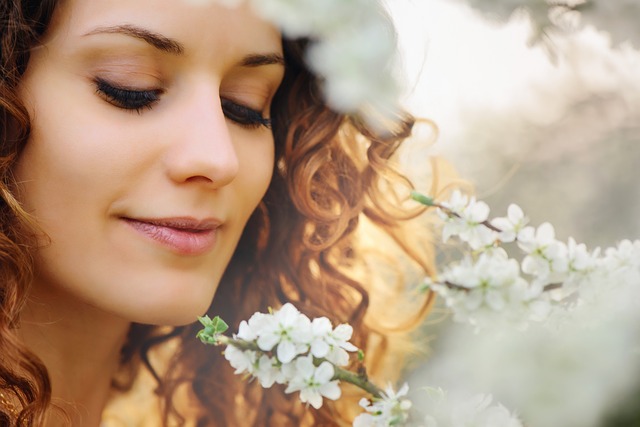 Let's face it:
There are tons of skin care solutions, that it's impossible for consumer to know all of them.
What we've done here is to put together the top skin rejuvenating products from 3 leading brands in the market, to make it easier for you to make a choice whether to go for SkinMedica, Obagi, or Skinceuticals.



SkinMedica vs Obagi
Skin Medica HA5 has been widely acclaimed as an ideal skin ageing treatment. It moisturizes your skin and revitalizes it incredibly to make it look younger. HA5 rejuvenating hydrator is not pricey either, and well worth the price spent on it.
Obagi Gentle Rejuvenation System, on the contrary, is much more costly compared to SkinMedica HA5, while both have received excellent user reviews on their results.
If you are looking to buy Obagi Gentle Rejuvenation System, we suggest you to check out another Skin Medica flagship product with comparable pricing — the SkinMedica TNS Essential Serum with all-in-one skin rejuvenating treatment – then make a choice that best suits your needs.



| Brand | SkinMedica | SkinCeuticals | Obagi |
| --- | --- | --- | --- |
| Product | SkinMedica HA5 Hydrator | SkinCeuticals Age-Defying Laser Plus Antioxidant System | Obagi Gentle Rejuvenation System |
| Product Image | | | |
| Application | Topical | Laser + Topical | Topical |
| Good For | Instantly smoothes the appearance of wrinkles and fine lines. | Treating wrinkles and fine lines, promotes skin's natural repair. | Improve appearance skin aging signs for sensitive skin. |
| Key Ingredients | Hyaluronic Acid, Peptide Complex, Vitamin E etc. | Antioxidant vitamins C & E , Resveratrol, Baicalin etc. | Kinetin and Zeatin, Glycerin, Vitamin C etc. |
| Cost | $$ | $$$$$$ | $$$ |
| User Reviews | | | |
| Check Price at Amazon | | | |
SkinMedica vs Skinceuticals
SkinMedica HA5 rejuvenating hydrator is a brilliant age-defying topical formula, which is topically applied on the skin externally.
On the other side, Skinceuticals Age-Defying Laser Plus Antioxidant System is a laser solution that more than triples the cost of HA5, while the customer reviews are relatively much lesser on this product for others to understand the user experience and results better.
Having said that, Skinceuticals is a well established and reliable brand in the beauty industry, and there are other Skinceuticals skin care products with good user feedback.



SkinMedica HA5 Rejuvenating Hydrator Reviews: The Verdict
Formulated with proprietary blends of five hyaluronic acids, HA5 rejuvenating hydrator is a proven solution that can help to enhance your skin's softness and smooth the appearance of fine lines and wrinkles with ideal moisture balance.
This is a paraben-free and fragrance-free product that is suitable for all skin types.
Skinmedica HA5 is available to buy at Amazon where you can also see what other users say about their experience, results, and before vs after photos — for you to make an educated purchase decision.