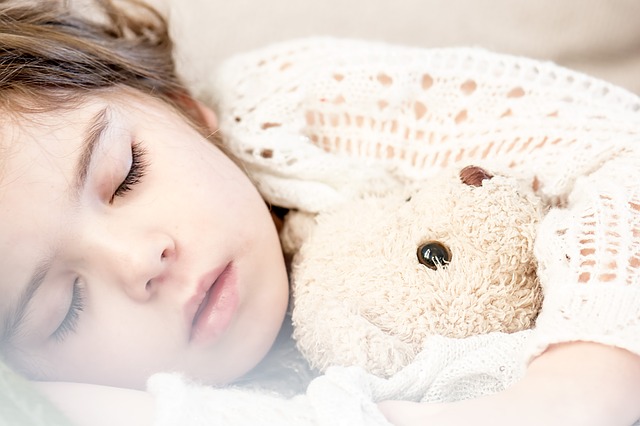 You've probably heard it by now:
Blankets are no longer just to keep our body warm and comfy.
Thanks to the discovery by scientists, weighted blanket is fast becoming one of the latest sleep trends among adults and kids.
Research findings and testimonials from parents even found that weighted blanket is beneficial for children with autism and sensory problems.


This post covers the relevant studies, user reviews, and the top picks of weighted blanket for kids — especially for autistic children who need a little extra help.



Benefits of a Weighted Blanket and The Science Behind
Weighted blanket, also known as weighted gravity blanket, are simply blankets that have weight added to them for therapeutic purposes.
The science behind these weighted items is called Deep Touch Pressure (DTP) which helps increase the release of Serotonin — one of the chemical messengers (neurotransmitters) in the brain thought to regulate mood, anxiety, and happiness.




Designed to mimic the benefits of deep touch pressure therapy, the evenly distributed pressure of weighted blankets have been found to help:
Improve Sleep Disorders and Insomnia – with PTSD Journal revealed many healthcare professionals like pediatric hospital units, psychiatric, trauma, and geriatric use weighted blankets to promote deep restful sleep among patients.
Reduce Anxiety – with research published in journal Occupational Therapy in Mental Health shows 63% of the adults had lower anxiety after using a 30-pound weighted blanket, while 78% of them preferred weighted blanket as a calming modality.
Helps autistic children with ASD and Sensory Processing Disorder (SPD), as revealed in Autism Parenting Magazine. Especially useful for kids "during times of heightened anxiety, while trying to sleep, or when sensory processing issues become overwhelming".
Helps with ADHD symptoms – as studies published by the American Occupational Therapy Association and SAGE Journal revealed that using Deep Touch Pressure (eg. by wearing weighted vest) can improve children's in-seat behavior and attention in classroom.
Safe and Effective Non-drug Therapy, with weighted blanket is a natural remedy favored over medication for many people as a first option.
The video below gives an overview of how weighted blanket and deep touch pressure can help kids with autism, anxiety, and sensory processing disorder.





How To Choose Weighted Blanket
Weighted blankets are normally available in the range of 5 to 25 pounds, such as 5-lbs and 7-lbs.
In general, body weight will help determine the right blanket weight.
For adults, the ideal weighted blanket is 10% of your body weight.
For children and young teens, Licensed Therapists normally recommend to choose a weighted blanket that weighs about (10% of the body weight) + (one to two pounds).
For instance, for a kid weighing 40 lbs, 10% of the body weight is 4 lbs.
So the recommended weight of kid blanket you can consider is around the range of 5 lbs – 6 lbs.


Here are 5 best weighted blanket for kids, and they can particularly help children with autism, ASD, ADHD, and Sensory Processing Disorder (SPD):


1. Best Lap Weighted Blanket for Kids: by Harkla
This sensory weighted lap pad is designed by Harkla, a dedicated company that offers special needs products for kids.
As as a team who understand the special needs of children, Harkla has designed this portable weighted blanket for kids with autism, Sensory Processing Disorder, and ADHD.
It can help the children to stay calm and focused in the classroom, and everywhere the boy / girl goes (eg. inside a car or airplane, waiting for food serving in restaurant, etc).
>> Learn more here – it is Highly Recommended by Parents!



2. Blanket with Most Kid-Friendly Patterns & Weight Options
When parents try to choose a lovely weighted blanket for kids, getting the color and pattern is always a challenge.
You know very well: Children LOVE cartoons, and colorful stuff.
The good news is, WEIGHTED BLANKETS PLUS offers many high quality and top rated blankets to choose from —
with kid-friendly designs that include dolphin, jungle, giraffe, fox, bugs, and much more!
It's also available in many weight (eg. 4/5/6/7/8 lbs) and size.
>> Explore all the options here to save your research effort!



3. Best Designer Blanket For Children: By Pine & River
If you like blanket patterns with brighter color for kids —
then this ultra plush blanket by Pine & River is another great alternative.
With the size of 36″x48″, this 5 pounds kids weighted blanket is a one piece construction.
>> Check out the helpful user reviews of this blanket from Parents of Kids with ADHD



4. Best Kids Quilt Sets with Weighted Blanket: by JollyVogue

Besides the 5 pounds 36″x48″ option —
this weighted blanket is also available in varying options like 7 pounds with size of 41″ x 60″, 10 pounds 41″ x 60″ size, and more.
Color of choice is one major draw back of this children weighted blanket, as it is only available in dark grey and bamboo green as of this point of writing.
>> Explore the latest JollyVogue blanket designs at Amazon


5. The Heavier 7 Pounds Blanket by Sweetzer & Orange
If you need a heavier and bigger blanket with more colors —
This highly rated 7 pounds weighted blanket with bigger size of 41×56" is best for kids and teens weighed within 58 – 88 lbs.
Its "Sleepy Dinosaurs" design is particularly popular among the children, including boys with ASD.
>> Find out How This Blanket Helped Kids to Sleep Better




Getting A Weighted Blanket for Kid: The Verdict
Weighted blankets are gaining popularity over the years. They have been used as part of occupational therapy for kids experiencing sensory disorders, anxiety, or issues related to autism.
Many parents choose weighted blanket as a first option for their children with ASD, ADHD, and SPD etc because this is a natural, painless, non-drug therapy —
and there are many real life success stories, as testified by the user reviews above.
So get one weighted blanket for your child, and you certainly won't regret the decision!





Do you have any experience with weighted blanket for children? Leave comments and share!