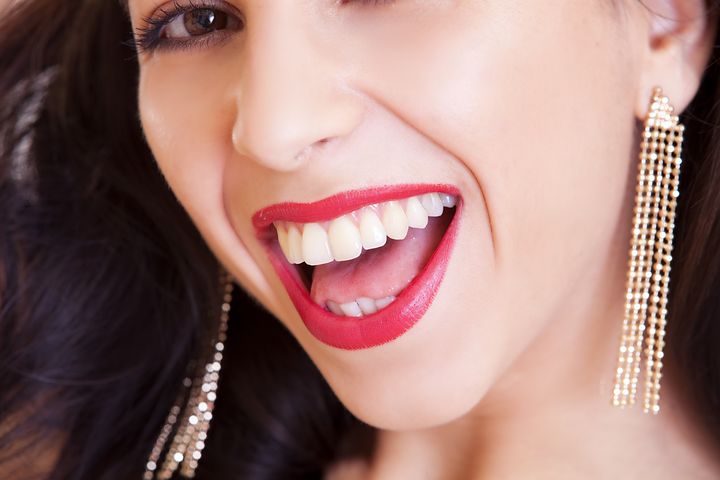 You know it's true:
Most people like to brush and floss their teeth regularly, however the time consuming traditional flossing has difficulty to reach some areas of the mouth.
So the innovation of water flosser for teeth has made flossing a much simpler and convenient oral care activity, especially for kids.


If you are considering to buy water flosser at places like Argos or Boots UK, we've handpicked 3 great and cheaper alternatives that you can consider.



The Benefits of Water Flossing vs Traditional String Flossing
According to British Dental Journal, 5 medical research consistently show that water flossing is more effective than dental string flossing.
For examples, when compared to string floss, water flossing has demonstrated:
up to 3 times as effective for removing plaque around braces.
twice as effective for improving gum health around implants.
Dental hygienist Whitney elaborates more on the benefits of water flossers in video below:




The Water Flossers at Argos and Boots UK
If you visit Argos or Boots UK, you'll see the primary water flosser brand is Waterpik, a global leader in oral health.
The 2 most popular types of Waterpik water flossers are:
Waterpik Countertop Water Flosser: A compact flosser with water reservoir capacity that allows flossing for 60 to 90 seconds, and a wide pressure range settings.
Waterpik Cordless Water Flosser: Lightweight portable model designed to be used away from the home with maximum convenience and freedom.
>> Check out Full Product Gallery of Waterpik Water Flosser Models You Can Choose From


The brief video below shows excellent guide on how to choose Countertop vs Cordless Waterpik water flosser that best suits your needs, including the key factors to consider:
Best Popular Waterpik Flosser Models To Consider
Waterpik WP-660UK is the best Waterpik countertop flosser for your family use, with 7 flossing tips included.
It is equipped with New pulse-modulation technology that provides maximum plaque removal (Floss Mode), together with enhanced gum stimulation and improved circulation (Hydro-Pulse Massage Mode).
Featuring on/off water control button on handle, this compact electric water flossing unit with built in timer/pacer has 10 pressure settings. Available in white and black color, it comes with a 2-pin plug for use with UK shaver sockets.

>> Check out the User Reviews of this Waterpik Ultra Professional Water Flosser
If you prefer a cordless portable water flosser or smaller unit that occupies less space —
then Waterpik Cordless Plus water flosser WP450UK is a great choice.
This lightweight Waterpik flosser with dual pressure control system can help to reduce plaque and gingivitis.
The user can select 'Low' for sensitive gums, or 'High' for deep cleaning.
Its orthodontic tip works great for removing plaque around braces and other orthodontic appliances.

>> Check out this cordless water flosser available in white and black color

What Are The Waterpik Water Flosser Alternatives?
While Waterpik is surely the top choice to consider, its pricing range may be a concern for people with tighter budget.
If you are exploring cheaper water flosser as Waterpik alternatives, then the following 3 options are worth to take a look — depends on which type of water flosser you are looking at:



1. Best Portable Cordless Water Flosser Alternative: MOULEI
MOULEI portable dental water flosser has 3 modes function:
'Normal' mode for everyday cleaning, 'Soft' mode for gentle cleaning, and 'Pulse' mode to massage the gums and improve blood flow.
With IPX7 waterproof design, this cordless oral irrigator is is convenient to use when taking a shower, while it is lightweight and easy to carry. Its USB rechargeable design provides convenience and flexibility, too.
>> Check out Why Users Love this MOULEI Water Flosser



2. Best Countertop Water Flosser Alternative: iTeknic
iTeknic UV Sterilization Water Flosser is a good less-expensive option for family use.
Equipped with 2 modes of "Normal" and "Massage" to choose from, its UV sterilization jet tips chamber with LED lamp help to kill bacteria and viruses, with 15 minutes automatic timing.
This large water flosser has 600ml capacity of detachable water tank, which can support up to 90 seconds of uninterrupted dental flossing.
>> Learn More about iTeknic Water Flosser and Its Price



3. Any Good Alternative for Professional Water Flosser?
Waterpik Whitening Professional water flosser is the best choice of this category.
If you don't need its extra teeth whitening capability, then the Waterpulse Professional Water Flosser is a cheaper option.
Combining high pressure and pulse flow technology for more effective teeth cleaning, this advanced water flosser model has 12 pulse pressure settings.
With IPX7 waterproof technology, this dental water flosser has 700 ml capacity for working time of 120 seconds.
>> Check out User Reviews of WaterPulse Professional Water Flosser



Hope this guide has provided you additional options to make a better purchase decision.

Like this post? Then Please Share it!