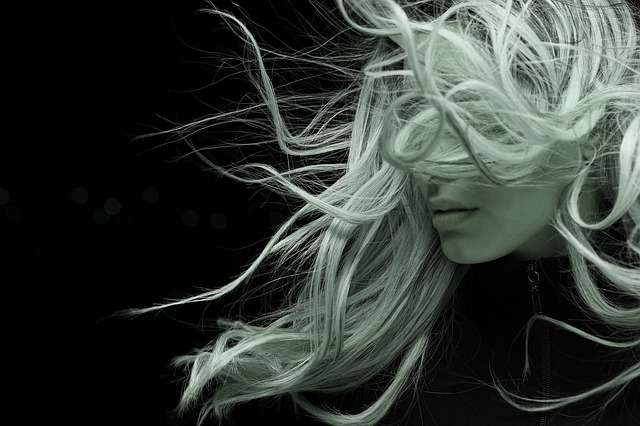 Since hair loss is a harrowing experience, you need a right and effective solution to contain the fall and regrow the scalp lush.
Thank science if you may, there's a revolutionary product exploding on the scene – LCPRO Laser Cap – which is slowly fetching the limelight for being a portable and easy fix to optimal hair growth.
But is LCPRO the best hair regrowth device or you should consider alternative?


We've done a detailed review of LCPRO Laser Cap and covered its nitty-gritty in entirety, including the comparison of LCPRO vs Capillus 272 / 202 and illumiflow laser hair growth caps.
Let's jump right in.


How Does LCPRO Laser Cap Work as Hair Growth Treatment?
If we lose clots of our precious hair each day, which gives us nothing less than stress bouts, we're lucky to have a product like laser hair growth cap, which is by far one of the most convenient and impressive solution to hair loss woes.
The best part is, LCPRO Laser Cap has been approved by FDA – the Food and Drug Administration – settling all doubts we could have about its effectiveness and safety as a hair regrowth device.


LCPRO Laser Cap is a breakthrough technology, aiming to be a handy solution to treat hair loss in both men and women. It relies on Low Level Laser Treatment (LLLT) to stimulate follicle openings on the scalp and promote hair growth.
Dr. Sam Lam, Dallas hair transplant surgeon, discusses low-level laser therapy in video below.




LLLT works at cellular levels, stimulating hair follicles in people coping with androgenetic alopecia and promoting hair growth. The low level laser lights, when exposed to the entire scalp under the cap, are absorbed by mitochondria, which in turn, increases cellular respiration and activates other transcription factors to support hair regrowth.
Not just this, the LLLT exposure also preserves follicles, so as to retain the regrowth for a good span of time.


LCPRO Laser Cap is a wearable remedy to hair loss, designed for intuitive use. For sufficient LLLT exposure to the scalp and effective results, it has 224 low level laser lights diodes intelligently framed inside a flexible dome-shaped membrane.
Since it's a cap, you can simply pick it off your almirah and wear it like how a casual cap is worn, just about when you're starting to begin your day. Whether you're at home, driving a car, working, or out on a trip, you can wear LCPRO Laser Cap the way you'd like to approach your comfort.





If there's anything frustrating after a round belly, it's hair loss and an intermittent fear of going bald. We might be having glorious skin to flaunt and an envious beauty, but the what most people see first while looking at us is our hair.
We understand:
Life is busy and there's no time for applying home remedies or sitting for hours at a salon.
The fact that LCPRO laser cap is lightweight, wireless, portable, and can be discreetly worn as a hat comes off as a sweet feature — makes it an enticing buy to try out.
This LLLT hair regrowth device is a safe, effective, and in a way, a long-abiding demand for people willing to treat their hair thinning and shedding problems the easy way.



LCPRO Laser Cap Reviews: The Drawbacks
While hair regrowth laser cap is no doubt an excellent hair loss treatment solution, LCPRO does have its drawbacks:


#1: LCPRO Cost vs Other Laser Caps In Market
LCPRO laser cap is indeed efficacious, but this is a hair growth product that has a pretty pricey tag dangling with it.
A unit of LCPRO Laser Cap costs around $3000 (exact price depends on reseller), a significant lower cost vs hair transplant surgery but it is still a challenge for people with average earnings.


If we compare LCPRO vs other popular hair treatment laser caps in the market, there are indeed good alternatives to be considered. For examples:
While LCPRO has similar price range as CapillusPro, the CapillusPro cap has higher quantity of 272 laser diodes vs 224 laser diodes equipped in LCPRO. Generally speaking, higher qty of lasers provide greater treatment coverage for better hair regrowth efficiency.
illumilfow laser cap with 272 lasers is available at a significant lower cost vs LCPRO.
#2: Prescription Only Laser Cap vs Buy Over The Counter
Currently, LCPRO is available in 60 countries via physicians' offices only, and you will need a prescription by a medical professional, authorizing you to use the product.
LCPRO Laser Cap is not an over the counter product, instead requires you to provide a medical prescription before buying it. You need to visit your physician for proper diagnosis of your hair loss problem, and be prescribed LCPRO Laser Cap for hair treatment.


If you are looking to buy over the counter hair growth laser cap without prescription required, then Capillus 272 / 202 and illumiflow are excellent alternatives to be considered.


Product

Key Summary

Details

CapillusPro Laser Cap


FDA-cleared, Made in the USA, hands-free.

Highest density of 272 lasers, best coverage.

Cap style design for discreet treatment.

Highly portable, lightweight, convenient.

5 months money back guarantee.

3 years warranty.

Usage: 6 minutes x 7 times a week.

Most expensive among LLLT devices.

illumiflow Laser Cap


FDA-cleared, hands-free.

Highest density of 272 lasers, best coverage.

Cap style design for discreet treatment.

Highly portable, lightweight, convenient.

Usage: 30 minutes x every other day.

1 year warranty

Relatively expensive among LLLT devices.

Short 30 days money back guarantee period.
LCPRO Laser Cap for Hair Loss Reviews: The Final Thoughts
LCPRO Laser Cap is the next holy grail for those troubled by inexplicable hair loss, shedding and receding hairlines. It's a smart invention, taking you back to the bouncy hair growth you'd always wished for, without the need of undergoing surgical treatments or using medications.
LCPRO Laser Cap uses LLLT and heals your scalp back to its voluminous growth. It's built to handle easily, and is comfortable for most users:
1. A medical solution disguised as a cap. Very convenient to use.
2. Optimal power level for hair regrowth.
3. Comes with a rechargeable power-pack.
4. An easy, wireless and handless tool.
5. Supported with 1 year money back guarantee.
6. No parlours. No unmanageable stuff. No doctor visits.
7. A value for money product.


Having said that, the price of LCPRO Laser Cap is a slight disadvantage though, given how its rival, Capillus272 PRO laser cap comes with 48 additional diodes at a similar price, while illumilfow is also available at a significant lower cost vs LCPRO.