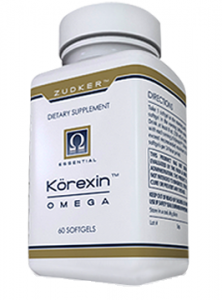 Korexin Omega is an over the counter fat loss product with comprehensive blend of essential fatty acids.
This dietary supplement product claims to help users lose unwanted chest fat and increase lean muscle by enhancing the body's ability to burn fat.
But does Korexin Omega really work without side effects?
Any medical research and clinical results that testify the Korexin ingredients' efficacy as natural fat loss aid?

>> Visit Korexin official website for product details



Korexin Omega Ingredients Review: How Does Korexin Work?
Made in FDA approved facility in the US, Korexin Omega pills formula contains all natural ingredients that help lose unwanted chest fat while maintain / increase lean muscle.
We comb through each of Korexin ingredients to fully understand how does it work.
Korexin Ingredient #1: Conjugated Linoleic Acid (CLA)
CLA is a naturally occurring fatty acid that is found in beef and dairy products, but cannot be produced by the human body. When it comes to shedding off fat, CLA in Korexin is useful.
This fatty acid component is commonly used for weight loss, while some people also use it to support bodybuilding activity. This is because studies show CLA not only help enhance fat loss by increasing basal metabolic rates (i.e. converts food more efficiently into energy), but CLA also increases muscle strength and exercise endurance.
There are many clinical studies that demonstrate CLA' efficacy as fat burner. For examples:


Clinical Case Study 1: The US National Library of Medicine National Institutes of Health published a research conducted by Faculty of Medicine of Uppsala University in Sweden, that demonstrated CLA significantly reduced abdominal fat in obese men, as shown below: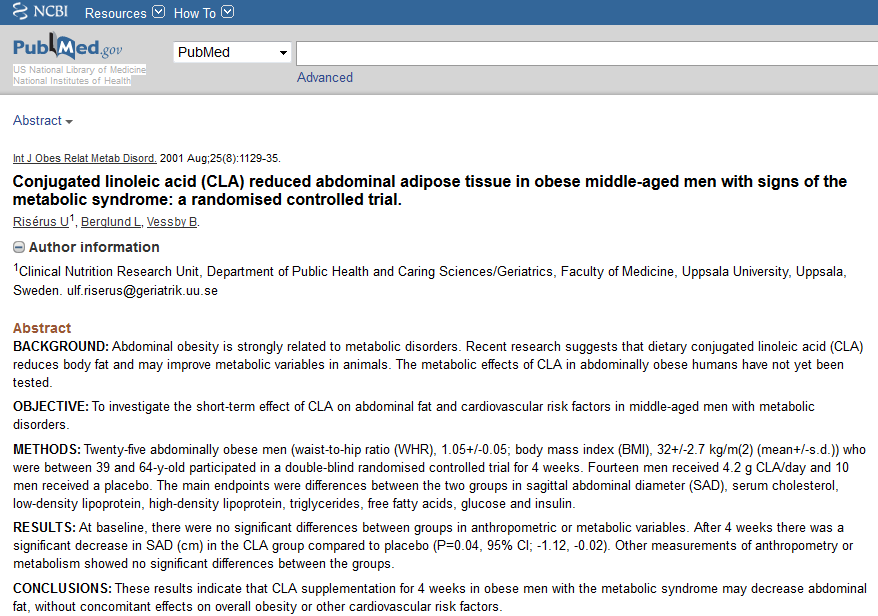 Clinical Case Study 2: According to clinical study conducted by Dr Jean-Michel Gaullier of the Scandinavian Clinical Research Group:
180 overweight men and women between 25 and 30 BMI (body mass index) were randomly assigned to 3 groups; The two groups taking CLA got either the typical off-the-shelf pills (4.5 grams of 80% CLA) daily or the syrup formulation (3.6 grams of 76% CLA disguised in a capsule) daily. The third group took a placebo capsule filled with olive oil daily.
At the end of one year:

Both CLA groups lost weight — about 4 pounds; the placebo group stayed the same.
The CLA groups had 7% – 9% body fat loss, the placebo group had no body fat loss.
Both CLA groups had similar improvements in muscle mass.
Study concluded CLA reduced body fat and preserved muscle tissue in obese people who did not change their diet.

Watch the brief video below to learn more on how CLA works in your body. Indeed, not only that CLA in Korexin Omega is an efficient fatty acid that helps reduce fat cells in the body, but CLA supplement has many more other benefits to our body as well (eg. anti-cancer effects).
Korexin Ingredient #2: Gamma Linoleic Acid (GLA)
GLA is a quite imperative substance that we can find in some plant seed oils including evening primrose oil, borage oil, and many others. GLA as an omega-6 fatty acid is essential to maintain brain function, regulate metabolism, stimulate skin / hair growth, etc.
Since the 1980s, studies have been conducted on the power of GLA as a natural aid to weight loss, in which researches found that GLA works via a network of hormones that control virtually all body functions at the cellular level, which is an important part of weight control.


According to a top nutritionist Ann Louise Gittleman, GLA triggers fat burning instead of fat storage by boosting the metabolism in two ways:
First, it fuels the burning of brown adipose tissue, a type of fat commonly dormant in overweight people.
Second, it stimulates a metabolic process commonly referred to as the "sodium pump," helping to use up nearly half of the body's calories.

As such, the GLA ingredient used in Korexin Omega formulation can help burn the fat around chest to increase lean muscle.
Indeed, as we can see from the video below, experts like Dr Ann Louise Gittleman and Dr Joseph Mercola revealed much more health benefits of GLA, including helping in high blood pressure and diabetic nephropathy.
Korexin Ingredient #3: Omega-3 Fatty Acids
Both DHA and EPA are the crucial intakes for your body. You can find them in fish or other food sources.
The February 2013 issue of the journal Food & Function published a clinical study conducted by the researchers from University of Newcastle in Australia. The research results showed that after 3 weeks, the group that was given the fish oil (with high Omega-3 Fatty Acids) and had exercised is the only group (out of total 4 groups) that show weight loss, of about 4.5 pounds and a decrease in overall body fat percentage.
Any Bad Korexin Side Effects?
As Korexin Omega contains natural ingredients of Conjugated Linoleic Acid (CLA), Gamma Linoleic Acid (GLA), and Omega-3 Fatty Acids that are found in our common food — Korexin is safe to use and does not have known adverse effects.
Nonetheless, just as any other supplement product, manufacturer's instruction must be followed to avoid overdose that cause unnecessary side effects (such as diarrhea).
As indicated on the product package label as well as the Korexin Omega official website, the suggested dosage is as below:
Take 1 softgel in the morning and 1 softgel in the evening before meals.
Drink at least 8 oz. (250 ml) of water with each serving of Korexin.
Do not exceed recommended maximum of 4 softgels per 24 hour period.
Where To Buy Korexin To Shed Off Fat & Restore Your Pride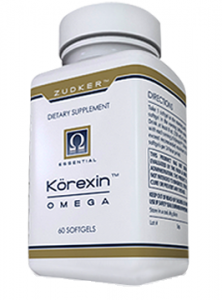 The main ingredients of Korexin Omega are conjugated linoleic acid (CLA), gamma linoleic acid (GLA) and the Omega-3 Fatty Acids [linolenic acid, EPA and DHA]. They are combined to produce a comprehensive solution to help you get rid of unwanted chest fat and stimulate muscle growth, with proven efficacy and clinical results.
Not only that –
Medical research indicates that the Korexin ingredients also offer a number of other health benefits including cholesterol reduction, immune function enhancement, as well as potential protection from cancer and heart disease.


You would not see Korexin Omega for sale in stores currently, as Korexin is only available to buy online worldwide via the official website of Korexin.
Each Korexin Omega bottle contains 60 softgels that can last for 30 days, with the recommended dosage is take 1 softgel in the morning and 1 softgel in the evening before meals.
Savings can be enjoyed by taking advantage of package deals, such as Triple Pack for 3 months supply, and Buy 4 Get 1 Free deal for 5 months supply.
>> Check out the latest Korexin price and Special Offers at Korexin Omega official website.