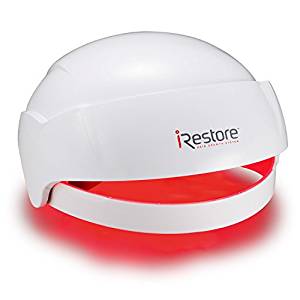 It is okay to admit it:
Deep down, your self-confidence has been shattered by your devastating hair problem and nightmare.
While iRestore Laser Hair Growth System is an option to try if you have run out of patience and want results that are really going to stick –
Does iRestore hair laser treatment helmet really work?

>> Check out Full Product Details of iRestore



iRestore Laser Hair Treatment vs Hair Transplant Surgery
According to the American Hair Loss Association:
Common male pattern baldness (MPB) accounts for more than 95% of hair loss in men. By the age of 35, two-thirds of American men will experience some degree of appreciable hair loss, and by the age of 50 approximately 85% of men have significantly thinning hair.

Women make up 40% of American hair loss sufferers, with the most common causes of women's hair loss include Andogenetic Alopecia (eg. diffuse thinning on all areas of the scalp) due to heredity, Telogen Effluvium (eg. after child birth), etc.


While hair transplant surgery is a proven treatment option to combat balding, experts revealed that not everyone is suitable for a hair transplant procedure. For examples:
People with extensive hair loss is not suitable for hair transplant surgery, because there will be insufficient donor follicles to cover the balding area.
People with thinning but still reasonably dense hair may not have enough space to insert the new hair.
Top surgeons warn against hair transplants too young before age of 30, to avoid end up with hairy temples, isolated patches of hair, and a bald forehead.

Among the many over the counter hair loss solutions in consumer market, iRestore laser hair growth system is designed for people
who are not suitable to go through hair transplantation surgery.
who want to pursue hair transplant however cannot afford the hefty surgery cost.
who do not want to go hair transplant for varying reasons (eg. embarrassing doctor visit).
who prefer to go through hair loss treatment at their convenience at home.
But is this iRestore hair restoration kit the right fit for you?



iRestore Laser Hair Growth System: How Does It Help?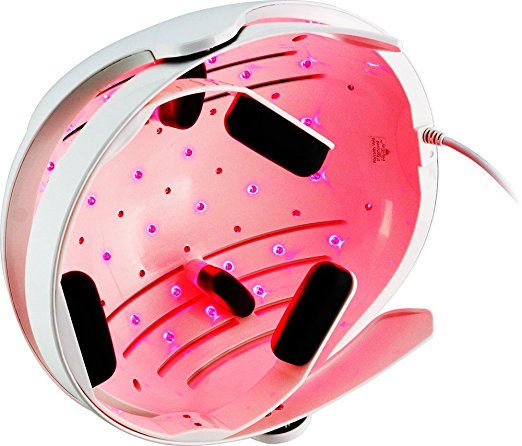 iRestore laser hair growth system is a premium home-based beauty product that stimulates new hair growth with Low-Level Light Therapy (or LLLT).
Approved by the FDA and developed in GMP-certified facilities, the iRestore hair growth system offers a safe hair loss treatment option for both men and women who cannot or may not want to undergo medical hair transplant surgery.

The iRestore helmet is specifically designed to sit comfortably on your head, and direct its 51 medical grade lasers and high output red luminous LEDs at the hair follicles on scalp.

The non-invasive low level laser is kept at optimal 650 NM wavelength which is clinically tested to give scalp the therapy that it needs without adverse effects.

The lasers and LEDs simulate a combing like action and function whereby the lights turn on and off in one second flashing intervals between each spot to stimulate hair follicles of user.

The low level lasers will permeate through the top layer of skin and stimulate the follicles of your hair roots. This increases the blood flow to your scalp and will help the roots of your hair grow in stronger than before.

This means that the hair that grows from these strong roots will be more resistant to tearing and other environmental factors, making your scalp and hair much stronger.

In terms of dealing with hair loss itself, the root stimulation enables the follicles to strengthen so that new hair can grow into the spots on your scalp where it had fallen out before due to lack of blood flow and weakened follicles.

Can be used as stand alone treatment or in conjunction with other hair loss treatments (eg. after hair transplant surgery) for additional benefits. Fine for all hair types, including permed or color-treated hair.
Watch the animation video below that illustrates how iRestore laser hair growth system works to regrow hair.



>> Learn More About How Does iRestore Help You To Restore Hair



Medical Research: Low-level Light Therapy For Hair Growth
Drug-free laser hair therapy is quickly making a name for itself with high success ratings in comparison to other kind of treatments, with most hair restoration options can come with side effects and harsh chemical problems.


There are many medical research and clinical studies that testify the efficacy of Low-level Light Therapy (or LLLT) in promoting hair growth on patients with androgenetic alopecia (AGA, also known as male-pattern baldness) without side effects, such as:

Watch the excellent video below that shows the science behind how laser hair therapy works.




In video below, Dallas hair transplant surgeon Dr. Sam Lam further discusses Low-Level Laser Therapy at his 6th Annual Hair Transplant 360 Course at St. Louis University, while it was revealed that scientists found LLLT at wavelength between 630 nm and 670 nm (comparable to the 650 nm wavelength adopted by iRestore) has produced good hair growth results.





How To Use iRestore Hair Laser Helmet
Basing on the aforementioned Low-level Light Therapy (LLLT) that are clinically proven to promote hair growth, the iRestore Hair Growth System allows each person struggle with thinning hair or bald spots to find a way back to the strong and healthy hair that they had in their younger years.


Every iRestore laser hair growth system comes with a iRestore system (ID-500), AC adapter, user manual, and a quick start guide.
This hands-free hair growth laser helmet is very easy to use:
Step 1: Place device on your head securely and comfortably.
Step 2: Simply press the START button to begin the session.
Step 3: Once the session is complete, it'll automatically shut off.
Step 4: Use the device every other day for 25-minute sessions, 3 times a week.
Important notes:
Use the laser hair growth helmet on a clean scalp, because any buildup of gels, sprays, or oils can block the light from reaching your scalp.
Before using this laser hair growth kit, please consult your doctor if you are taking medications that affect skin sensitivity to light.

By following the user application guide above, the advanced low-level light phototherapy with laser and LED lights in this iRestore hair restoration device will help you to combat hair loss and thinning hair – by stimulating the scalp and follicles to rejuvenate fuller, thicker, healthier hair through proven scientific process.
This is an entirely hands-free hair treatment option that you simply place on your head, use the handy remote to start the treatment, and continue on with your day. It's great for the half an hour that you like to watch the news, or scan through your social media channels with a cup of coffee. It has an auto shut-off button to make sure that you don't accidentally forget to turn the treatment off.
For those who have exceptionally thin hair, this can give you a way to enjoy a thicker head of hair. It is intended work with all hair types and all kinds of hair loss or thinning, so if you are someone who wants to grow their hair out long but find that you are not able to due to the thin hair that you have, this could give you a step in the right direction.






Where To Buy iRestore Hair Growth System
Laser hair growth system is gradually changing the way that the world looks at hair loss and what to do about it. Whether you are looking at it for a pre-existing condition, or simply trying to find something that will help you work in advance of aging hair and its weakening points – this is a proven over the counter solution for you.
The FDA-approved iRestore hair laser system is an advancement in the world of hair loss that works by healing your scalp with painless lasers to promote hair growth and help you get the thick head of hair that you've always wanted.


This hair restoration helmet is available for sale via the iRestore Official Website.
The manufacturer is fully confident on this product, with each purchase through its official website comes with 6-Month Guarantee and Free Returns.
Which means, if you are not 100% satisfied after using the iRestore device for 6 months, you can send it back for a full refund, in which the manufacturer will even pay for return shipping.


>> Visit iRestore Official Website Here For Genuine Product at Best Price




User Reviews on iRestore Laser Hair: Does It Work?
We've done independent research, with actual customer reviews and forum feedback on iRestore are generally positive.
Below are the key pros and cons of this FDA-cleared laser hair growth kit, for your reference.


What People Like:

Effective and Value For Money, with the iRestore helmet produced many positive results that helped address the users' hair loss / thinning issues, at a significant lower cost compared to hair transplant surgery.

Safe and Drug-Free Treatment, because iRestore Laser Hair Growth System offers hair loss remedy without possible complications of hair transplant surgery (eg. general anaesthesia and nerve damage risks as highlighted by Victoria State Department of Health & Human Services in Australia), or adverse sexual side effects of hair loss drugs as revealed by WebMD.

Fast Treatment Time. The user simply wear the helmet for 25 minutes at a time, 3 days a week – combined with its convenience that user can use this medical laser device at home without time-consuming visits to the doctor (eg. first consultation, hair transplant surgery, etc).

Easy To Use, as this hair restoration helmet is hands free and so simple to use, with the users just need to wear this lightweight device comfortably on the head during self-treatment.

6 Months Money Back Guarantee by the manufacturer gives customer extra peace of mind.


Below are examples of actual user reviews and results of iRestore laser hair treatment device:
Samantha commented: "Use it every other day and my hair dresser says she can see better hair growth and more hair, it's easy to use and well made, its expensive but it's worth it. I also use johoba oil on my hair and a natural shampoo."

Harsha said: "I have been using this product from last 2 months along with Rogaine, At first it clearly removed the weak hair and then slowly I started seeing improvement. so far I noticed my hair got thicker and it helped in new hair growth… Good product."

>> Check out More iRestore Before and After Results
| | iRestore Laser Hair Growth System |
| --- | --- |
| Product Images | |
| Product Usage | FDA-Cleared Hair Loss Treatment system for Men and Women |
| Laser Modules Quantity | 51 |
| Wavelength | 650nm (Red Light) |
| Treatment Time | 25 minutes, 3x per week, on non-consecutive days. |
| Product Details | |
What People Do Not Like:

Some people find the price is expensive when compare to other OTC options like hair loss shampoo and pills, as the iRestore Laser Hair Growth System with advanced technology is a premium hair growth product that is not within everyone's budget.
Nonetheless, most customers reckon iRestore is still a great over the counter hair treatment solution to address hair loss / thinning issues – at a significant lower price compared to hair transplant surgery.



Hair Transplant Surgical Procedure Cost – How Much?
The hair transplant cost depends mostly on:
the degree of your hair loss
how many grafts or follicles are needed to meet your expectations
surgeon's experience and location of the clinic where the surgery takes place
how many sessions you may need to complete your hair restoration procedure
While you should consult your local medical institute or doctors for diagnosis to determine the exact cost, the estimation of the hair transplant surgery cost range in US / UK / Canada indicated below (based on the pricing info on respective service providers website) can serve as quick reference for comparison with iRestore' price.
According to Department of Health & Human Services, State Government of Victoria in Australia – "There may be a need for continuing medical treatment after hair transplant surgery."

| | USA * | USA * | UK * | Canada * |
| --- | --- | --- | --- | --- |
| Megasession Follicular Unit Transplantation | | | From GBP $3,000 to $6,500 | From CA $9,000 to $15,000 |
| Follicular Unit Extraction (FUE) | From USD $7,250 to $16,000 | Starts at USD $6,000 - 7,000 | | |
| Linear extraction | | Starts at USD $3,000 - 4,000 | | |
| Blood test | Around USD $250 | | | |
| Other Costs | | Medication, blood tests, anesthesia, facility fees. | Generic Test USD $600, Prescription USD $150. | |
| Remarks | Non-refundable first payment of $2,500 to schedule a procedure | | | |
* Source of info:
– Feller & Bloxham Hair Transplantation, New York.
– Hair Restoration Center of Connecticut, USA.
– London Hair Loss Clinic, UK.
– HTC Hair Transplant Centre, Vancouver, Canada.




iRestore Laser Hair Growth System Reviews: The Verdict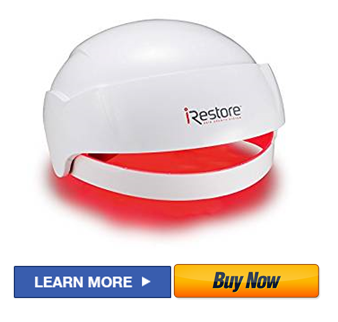 iRestore is a FDA-cleared medical device for treating hair loss and thinning hair for men and women, using clinical strength laser technology with 51 lasers and 650nm wavelength that is proven to promote hair regrowth.
Developed in GMP-certified facilities, this hair laser helmet is durable, lightweight, comfortable, hands-free and easy to use at home.
It really is as simple as it sounds, and it's had excellent results in the customers who used it.


If you're looking to make an easy, effective solution to regrow your hair, then the iRestore Laser Hair Growth System is a good option for you and your busy modern-day life.
This hair restoration device is available to buy via the iRestore Official Website, with each purchase through its official website comes with 6-Month Guarantee and Free Returns.


>> Visit iRestore Official Website Here For Genuine Product at Best Price