ClearTouch Nails
Treatment Effectiveness
4.0/10
Pros
Use advanced technology of phototherapy for nail fungus treatment.
Easy to use, convenient, lightweight, portable.
30-days money back guarantee.
Cons
Many actual user reviews revealed that ClearTouch does not work to treat nail fungus effectively per claimed.
Price is significantly higher than other over the counter nail fungus treatment products.


Nail disorders are rarely painful or disabling, however it could be quite a nuisance, with nail fungus is among the most common problems that many people experience
Good thing is, there are now over the counter products that can help successfully eradicate this kind of fungual infections.
While the ClearTouch Nail Fungus Treatment is an option, does it really work?



What is ClearTouch Nails?
ClearTouch Nail is a device powered by batteries which make use of light or phototherapy for the treatment of fungus infections and other types of skin conditions.
This is a rechargeable device, easy to use, and lightweight at just 3.4 ounces. It is a discreet and simple way to ward off any nasty and unwanted fungus infections.
Through altering various light components, namely pulse duration, intensity and wavelength, this can emit energy which can help treat or heal different conditions such as nail fungus.



How ClearTouch Works?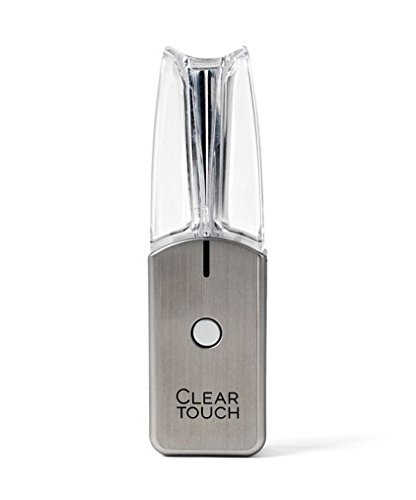 ClearTouch makes use of the so-called LHE or Light and Heat Energy phototherapy technology, which is under the development of Radiancy. This uses heat and light, proprietary algorithms, and internal filters for protecting the skin as it targets bacterial and fungal infections.
When using this device, it is said that the balanced waves of heat and light penetrate into the skin to get rid of the problem without causing any damages on your nails.



How to Use ClearTouch: Application Guide
Before you use ClearTouch, you have to charge this for 5 hours.
Clean the area that requires treatment and put the head of the device on the infected nail.
Push the button to turn the device on until you hear the beep.
Hold the device in place as it pulses for 10 seconds.
Once you hear 2 beeps then the indicator light turns green, you can remove the device.
When the green light is off, you can do repeat the whole process on the same infected nail.
Each damaged nail requires to passes for 10 seconds each.
The treatment process must be done 2 times a day, in the morning and at night.
The maker did not indicate the length of time for the treatment, stating that this will depend on the severity of the infection.
Where To Buy ClearTouch Nail Fungus Treatment Device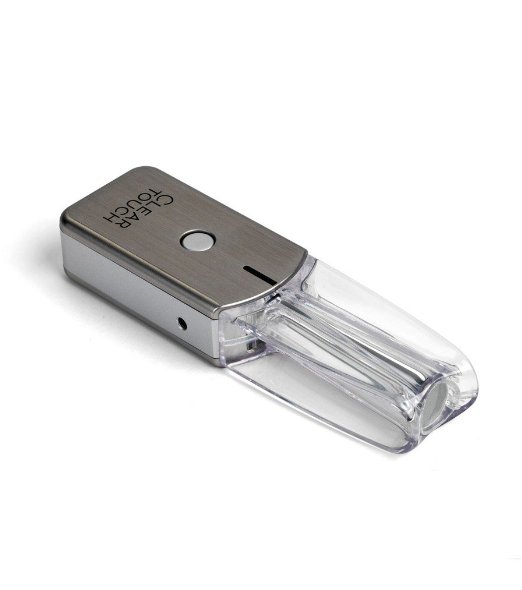 ClearTouch Nails provides a simple way to treat nail fungus infections. This device is available to buy over the counter online via Amazon.com US and Amazon UK.
The manufacturer, ICTV Brands, offers 30-day guarantee for ClearTouch. All you need to do is get in touch with the manufacturer through their hotline number if you want to request for a refund, including the original fees for shipping you paid. The company will be the one to shoulder the return shipping costs.



What do User Reviews Say about this Phototherapy Device?
Despite this is a revolutionary product for nail fungus treatment, with its small and lightweight design makes it very easy and convenient to use —
Many actual user reviews revealed that ClearTouch does not work to treat nail fungus effectively per claimed, while another key concern is on high cost.
You can check out ClearTouch Nails' latest price alongside actual user reviews and experience sharing at >> Amazon.com US and Amazon UK to learn more.



ClearTouch Reviews Summary and Alternatives for Nails Fungus Treatment
ClearTouch makes use of Phototherapy light to help eliminate nail fungus. While it appears to work for some people (that makes it something worthy to check out), however there are many users experience that show this expensive device did not work effectively as claimed.
If you are looking for alternatives, below are the Top 3 over the counter nail fungus treatment products on the market that are much more cost effective than ClearTouch Nails — for your consideration to make an educated purchase decision.


| Product | EmoniNail | Funginix | ZetaClear |
| --- | --- | --- | --- |
| Product Image | | | |
| Application | Topical | Topical | Topical + Oral |
| Ingredients | Undecylenic Acid, Tea Tree Oil, Sunflower Seed Oil, etc. | Undecylenic Acid, Tea Tree Oil, Jasmine Oil, etc. | Topical (Jojoba Oil, Lemongrass Oil etc), Oral (Thuja Occidentalis etc) |
| Product Review | | | |
| Visit Official Website | | | |